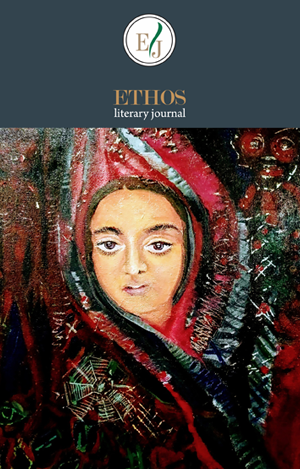 (translated from the original Bengali by Tuhin Sanyal)
REMAKE
The same old story
of the hunter and the prey.
Yet, no spine-chilling
adventure.
Coming out
of the comfort zone.
'Remake' is a mockery-mixed
dinner-table.
DEPRESSION
Wooden houses
and continuous days
of prose
are sub-water swims and chairs
laid near the fog,
watching the depression of clouds
forever
is in itself
a single scene.
BIRD AND FEATHER
One should know the time
and date
before 'tis staged.
If eyes are soaked in brine,
the copy-book is filled
with birds
and feathers.
LYRIC
Failed. Distressed.
Death's shadow on earth—
A smirk.
A funeral march
in pen and paper
TUNNEL
Tears are crossing tunnels,
I stay enmeshed
in childhood memories.
"Look into the eye and speak!"
From music drifts away—
song.
HOUSES
Far and distant
those wooden houses all…
Several straying
into wrong routes,
your cycle arrives
beside my translation.
COFFEE-SHOP
Here I add a coffee-shop
to how
ash becomes dust;
real builders
never use names.
We all live
in tattered caps!
THE 21ST OF FEBRUARY
A tiger emerged—
A cloudy day.
I speak in my mother-tongue.
Rain and hail infest
the dove-nest.
DISEASE
Ah! How far from ailment!
If medicines be, potions too
shall be…
I stay within the story,
anoint and carry…
The burden of
innuendos.
OPERA
Religiously operatic days
are in fact orchestra
of a certain type.
Embalmed
in the darkness of thickets
flies take wing
in the neighborhoods
of rascalry.