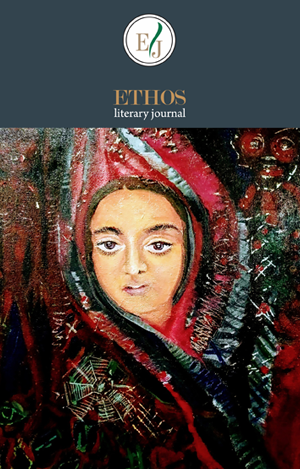 Prasenjit Dasgupta
Decades back in our salad days, whenever we listened to the signature tunes of Doordarshan, AIR or the Military Band playing Sare jahan se accha, we were largely unaware of the genius behind the bliss those jingles offered. It was only later, as young men, did we learn of a legend and his versatility in Indian classical and western fusion, not to forget dancing, singing and recitation that encompassed the traditional heritage of music. Pt. Ravi Shankar, three-time Grammy recipient, with a Bharat Ratna to boot, monopolized almost every nook and corner of the highest form of art though he bloomed as a solo Indian prodigy and patron of an ancient classical sitarist, his brilliance and command over several other art forms eventually flourished. It was while composing film music that he unveiled his creative dominion in multidimensional spheres.
In 1944, Ravi Shankar set off for Mumbai and a musical career and joined the Indian People's Theatre Association (IPTA). It was there that he concentrated on composing ballets. He debuted as music director in Chetan Anand's masterpiece, Neecha Nagar (the lowly city) in 1946, which starred Kamini Kaushal, Johra Sehgal and Rafiq Ahmad. It was written by Hayatulla Ansari and Khwaja Ahmad Abbas. It was the first Indian film to achieve international recognition at the first Cannes International Film Festival. The music of this film was composed by Ravi Shankar based on Indian Classical and semi classical melody and songs like Kab tak gehri raat rahegi, Sona O nanhin Sona and Utho ke hamein wakt ne pukara were national favorites.
Then, during 1955-59, in collaboration with Satyajit Ray, Ravi Shankar gave birth to those unforgettable masterpieces, Pather Panchali, Aparajita, Apur Sansar and Parash Pathar. The films along with the musical extravaganza placed him in the limelight he so truly deserved. The fantabulous treatment of Sitar and Flute portraying the outline of Indian rural culture was rendered immortal. Viewers applauded Shankar's treatment of the rare fikirchandi folk song Hari Din To Gelo/Sondhe holo/Par Karo Amare (the days have passed, O Lord, now take my soul away with you) in Pather Panchali. With brilliant instrumentation, he was successful in intermingling the classical tunes with pastoral folk and effectively regenerated the triumph of music in Indian cinema. The signature tune of the film is unforgettable because of memorable elements like:
Pa dha sa/ni pa dha/pa da pa sa/ni pa dha
Ma dha pa/ma pa ga/re pa ma pa ga/ sa re sa
Ravi Shankar later dedicated and reattributed this tune to the fond memory of Satyajit Ray in his album Farewell, my friend. After a while he luminously scored Tapan Sinha's legendry adaptation of Tagore classic Kabuliwala (The merchant from Kabul, 1957), and another Ray masterpiece based on Rajshekhar Basu's celebrated work Parash Pathar (The Philosopher's Stone, 1958). Both films were independently renowned for their music and background score. Parash Pathar was appreciated by films critics for its treatment of music particularly in some of the hilarious sequences involving veteran actor Tulsi Chakravarty.
In the '60s, Shankar was vivaciously backed again for two Bollywood movies. Rishikesh Mukherjee asked him to score for his movie Anuradha based on a short stories by Sachin Bhowmik, starring Balraj Sahni and Leela Naidu. The film won the National Film Award in the Best Film category. The musical section had a rare combination of composer-lyricist Ravi Shankar and Shailendra, coming together to create a bunch of melodious songs like Jaane kaise sapno mein, Sanware Sanware and Kaise din beetein blissfully sung by Lata Mangeshkar. Singer Mahendra Kapoor also did justice to the song Bahut din huye for the film under Shankar's tutelage.
After three years in 1963 for Trilok Jetly's Godan based on Munshi Premchand's renowned literary piece starring Rajkumar, Mehmood and Shashikala, the Shankar magic once again audible. This time he gave Bhojpuri folk a rare classical touch. The result was remarkable given the variety of songs with a unique desi flavor, like Pipra ke patwa by Mohammad Rafi on Mehmood and Hiya jarat reht din rain by Mukesh. The background score of both films proved genuinely astonishing and soul-touching.
Following Godan in 1963, Shankar took a break from scoring music for 16 years and devoted himself to spreading a global awareness about the acceptability of Sitar and Indian Classical music. In 1979, he was offered Gulzar's much awaited devotional film Meera, starring Hema Malini and Vinod Khanna, based on the saint-poet Meerabai's divine love for Lord Krishna. Unfortunately, the film didn't appeal to the masses and faced a major box office debacle. Yet it was appreciated for the finest treatment of semi-classical devotional songs, adopted from Meerabai's original compositions. Vani Jayram was a great discovery in this movie and she tutored by Shankar on how to put life into those heart-stirring bhajans. For the songs Mere to Girdhar Gopal, Jo tum todo piya, Karuna suno shyam more or Jaago Bansuriwale, Jayram won the Filmfare Award for Best Female Playback Singer and Shankar won the National Award for the Best Music Director in 1964.
In 1982, he received his first international film assignment when Sir Richard Attenborough approached him to compose the background score, along with famous composer George Fenton, for Attenborough's magnum opus Gandhi. Including Best music, this timeless classic was nominated for Academy Awards in 11 categories. Shankar's music in Gandhi created an endless phenomenon towards Indianness and re-excavated the hidden roots and soul of Indian classical music. His treatment of the Bapu-bhajan Vaishnaba janato, in particular left a mark on spectators.
Though, Ravi Shankar was recognized as a worshiper of music and a soulful contributor to Indian Classical and world music, no one can deny his contribution to other forms of art and literature. The 'Ten' most commendable films (Neecha Nagar, Pather Panchali, Aparajito, Apur Sansar, Parash Pathar, Kabuliwala, Anuradha, Godan, Meera and Gandhi), which were scored by him, have left an unerasable mark of creative luminosity in the history of national and international film music.
Today, when the entire world mourns his passing and recollect his memorable musical journey from classical to contemporary fusion music, this unique sphere of his career at times remain unnoticed. Hopefully, one day in the distant future he will be remembered not only as a master of the performing arts but also as a milestone, an extraordinary path breaking music composer of the world film music industry.