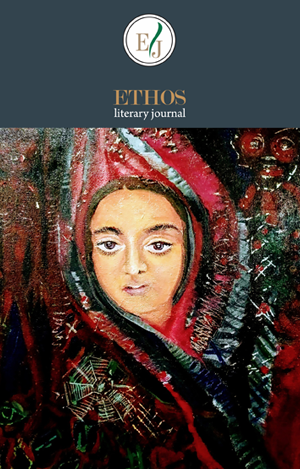 I forget the poems I write. I don't blame memory. Thanks to the two molar teeth I lost in spite of being a dental surgeon. They were badly broken. I had excruciating pain and did not listen to the consultant who had advised Root Canal Therapy. I wanted relief. RCT would have consumed much time. Will you call me impatient?
Trust me whenever a journal publishes my poems I check them first. I wish to read all the poems it contains, but I fail to manage time. Is a journal not as good as my poems? However, I quickly post an update on social media informing my followers about the recent publication, and request everyone to read the entire journal, mentioning other authors who have been included and telling people how great they are. Alas! I rarely approach their eminence. Am I being self-centered? What can one do to enhance the level of empathy?
I tried ELJ and it worked. Now I read all the submissions. They not only help me learn the finer nuance of literature, they show me ways to appreciate fellow poets and writers. Honest appreciation sets out with "reading." Of late I've realized, it is crucial to learn from reading fellow wordsmiths.
In this issue of ELJ we have handpicked the entries. I'm thankful to K. Satchidanandan who has allowed us to publish his translated poems written in a series. Satchida's poetry elicits his sensitive soul. Subir Sarkar's poems (translated by Tuhin Sanyal) ooze the flavor of contemporary Bengali poetry. Linda Ashok has offered us an exclusive article on a few spoken word poets who, as she rightly puts in, minimize the borderline existing between "the stage and the page." Ashok is empathy personified.
For this issue we had invited essays on "Indian English Poetry: current flow & destination." We have received seven submissions and among them Jagari Mukherjee's discourse reads the best. As you peruse her ruminations you will understand she has not only read the books she discussed, Mukherjee has studied the poets. That she has included several contemporary Indian poets makes her negotiation even more fascinating.
ELJ is blessed to have featured Sanjeev Sethi in this issue. He lives far away from the glaring accent of social media. Yet, Sethi occupies the stage with his numerous poems that are published regularly across the world, both online and in print. I had asked him once, "When and how does poetry arrive?" I remember he wrote, "The influx of poetry is magical, as magical as the big things: life, love, prayer, parting. Intermittently a word or an idea trigger it, at times it is the maze of memory that brings to light rhythmic text. Poesy is also produced by the immediacies of emotionally charged experience. Once in a while it tiptoes when the mind is in a dither. When the voice checks in, welcome it in silence. There is a certain energy, an alacrity that must be harnessed. It is vital to hear their inchoate cries, to jot them before they escape as mysteriously as they arrive. No experience repeats itself. On occasion the outcome is a poem, sometimes it is a few luminous sentences." We are more than happy to have included an interview Nikita Parik, assistant editor, has held with Sethi. Not the conventional questions one is subjected to for an average interview, but Parik pursued Sethi for a phenomenal rendezvous. I'm sure his followers as well as new readers will love the spread of his stunning poems, a distinctive review of Sethi's latest book, This Summer and That Summer, and the interview.
I can tell you very few literary journals share admirable space with all the genres of literature: ELJ is an exception. In this issue we have ten fiction entries as well as four nonfiction articles. All of them have their merits. With this let me say, "Happy reading, folks!"